Ladies and Gentlemen, lumberjacks and lumberjills, we have some mega-exciting news to share with all of you. This is big-time news. You could even say "prime-time" news! Someone say "lights, camera, and action" because we are going to be televising the 2018 World Axe Throwing Championship on ESPN!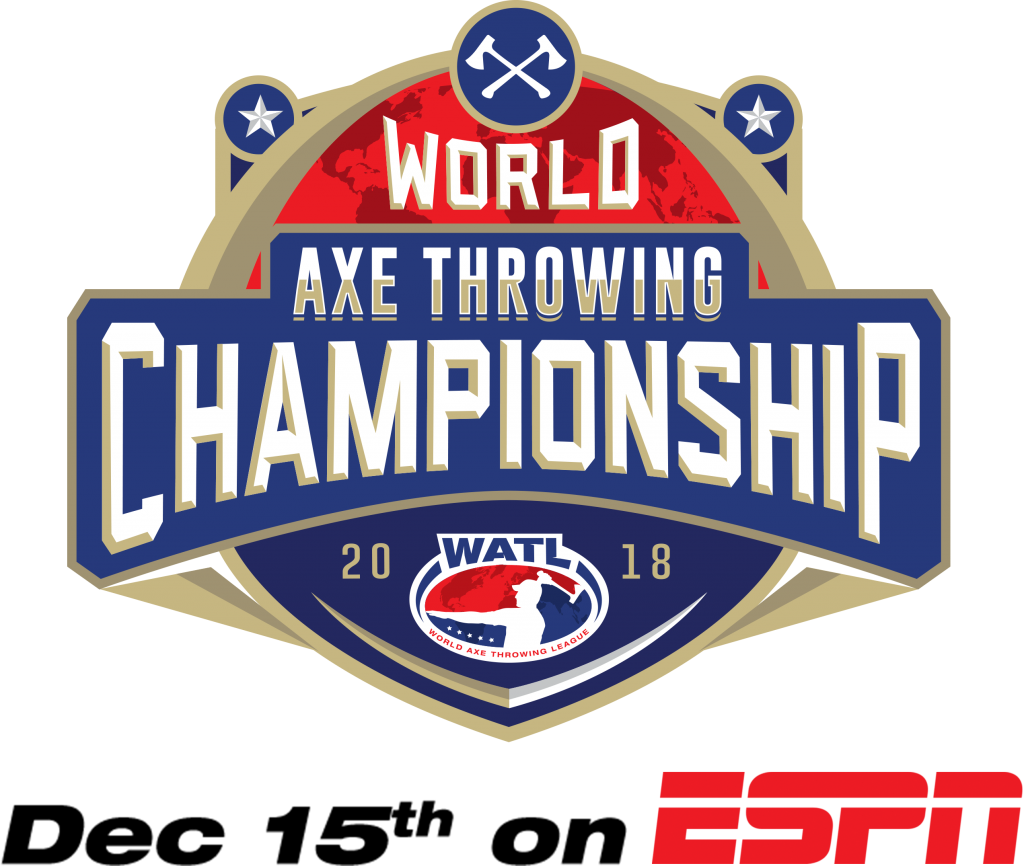 On December 15th of this year, the spotlight will be on the World Axe Throwing League as we seek to crown a new Champion. We couldn't have gotten as far as we have without our dedicated customers and readers spreading the good word of axe-throwing across borders, oceans, and continents. Lo and behold, we've gotten enough moxie to televise our passion.
Speaking of passion, we want to sincerely thank our passionate throwers like you all across the globe and we are ecstatic to share this news! ESPN3 has offered to host our humble axe-hurling production LIVE and continue to rebroadcast it throughout the year so you can relive the moments again and again on ESPN2. The Bad Axe Throwing location we held our U.S. Open Tournament in at Chicago, Illinois has been chosen as the location for this years tournament. We are offering seats to the public to make the perfect poster board sign to wave on camera for all your friends and family. Forget about fuzzy social media streams, this is ESPN big time coverage!
A professional broadcaster and crew will be on site with a fancy audio/visual truck. Here is what you can expect on the big day:
December 15th will be a one day, single-

elimination

tournament. No-holds-barred, white-knuckle axe throwing!

64 WATL regional champions from many of our amazing affiliates (including Chris Morning, the current World Champion) will be invited to compete for the title of World Champion.
Location: Bad Axe Throwing in Chicago Lakeview, Atrium, 2828 N Clark St, Chicago, IL 60657

Cash prizes are the same as last year with 1st place taking home $5000, second place taking $750, and third place with a tidy sum of $500. Not to mention taking home our amazing trophy for a year! (It's bigger than the Stanely Cup!)

Public seating is limited and price TBA
In the meantime, while you wait for this momentous day, we're sure there will be many many questions but we'll be releasing more information as soon as we can so make sure to stay tuned on our social media pages: World Axe Throwing League Facebook and Instagram
Get Exclusive Offers & Stay Up-To-Date
Sign-up today and never miss an update in the exciting world of axe throwing.