OUR ASSOCIATION OFFERS
WORLD AXE
THROWING LEAGUE
The World Axe Throwing League (WATL) is the professional association for axe throwing. WATL is responsible for the organization of axe throwing's major international tournaments, notably the World Axe Throwing Championship. The WATL offers the following for its members:

STANDARDIZED RULES
The WATL offers standardized rules and regulations for competition amongst players on a global scale.​
These official standards include throwing distance, scoring for regular and tie-breaker play, official tournament structure, minimum and maximum participant requirements for competitive play, target design, and required equipment.

LEAGUE RULES
Urban axe throwing leagues are designed for accessibility for anyone who enjoys the sport.
We host regional leagues 4 times a year. Standard training techniques, scoring, and additional features ensure all league members find the competition challenging, fair, and accessible.

PROMOTION & GROWTH
The WATL assists its members in all areas of commercial development in the realm of urban axe throwing. We can offer strategies and direct assistance with finding the right business location, maintaining a calendar and fluid booking system, hiring, branding, and a wide array of marketing strategies.

SAFETY PROTOCOLS & PROCEDURES
We promote safety across all urban axe throwing facilities recognized by the WATL.
The safety regulations include but aren't limited to ratio of certified axe throwing coaches per each throwing lane based on number of participants, throw countdowns, axe retrieval, barrier and backdrop construction, lane size and clearance, and rigorous employee training that maximizes competition, fun, and safety.

GLOBAL & LOCAL COMPETITION
Urban axe throwing competitions are hosted locally 4 times a year with one world competition, crowning the World Axe Throwing Champion.

GLOBAL EXPOSURE
Members of the WATL are afforded all the perks and notoriety of conforming to the international standard of urban axe throwing excellence. Governing more urban axe throwing facilities, tournaments, and leagues than any other body in the world, we set the global standard for practice and innovation. This prestige is attracts press, business, and unites business professionals in a common goal for expansion.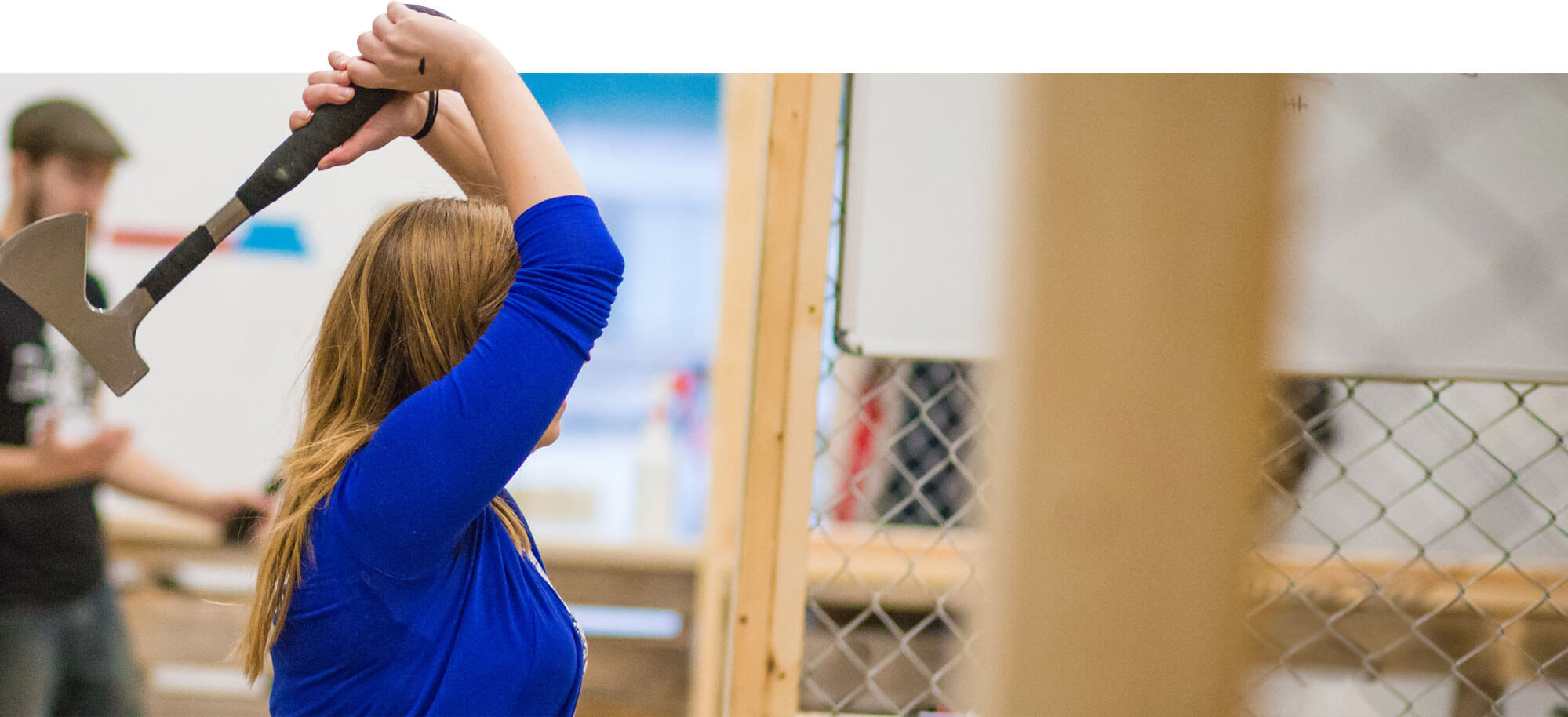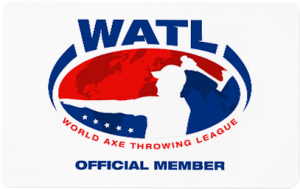 SEE US IN ACTION
NEWS & MEDIA
Interested in learning more about us or what we can do for you? Are you ready to take your urban axe throwing club to the world stage? Do you have a media inquiry?
TELL US HOW WE CAN HELP

SHARE YOUR STORY

ASK US ANYTHING