Do you want to practice for the league a bit more but you don't have time to make it to your local venue? No problem at all! We're here to help you get some practice in at home with some instruction on building your own axe throwing target! We have some outlines for the targets you'll find at any WATL affiliated venue, and they can be found under Section H. But those are intended more for venues to place permanent axe throwing structures.
Here below we have an outline you can use to build a less permanent target in your home or backyard.
Materials Needed
2 Upright boards – 2x4x84
1 Ledge board – 2x4x48
2 Support boards – 2x4x88
2 Leg boards – 2x4x72
1 Back Leg Board – 2x4x48
5 Back Boards – 2x10x48
5 Target boards – 2x10x48
Screws (we suggest to have about 60 as a minimum)
Drill
1 Official WATL Target Stencil
Official WATL Marker – 1 of each color
The Home Target Diagram
First you will want to build out the Leg boards according to the diagram below.

Next you will want to add in the upright boards vertical from the ground. Then connect the support beam from the top of the upright boards to the back of the leg boards

Optional is to use carriage bolts instead of screws for the Leg boards and the support beam so you may fold the target flat. It is not recommended to fold the Target in this way fully built as it will be quite heavy.
Next, you'll want to add on the Ledge board, and support boards according to the diagram below from the back. Once complete you can stack the backboards horizontally on top of each other and screw them onto the frame. The target will then look like the diagram below.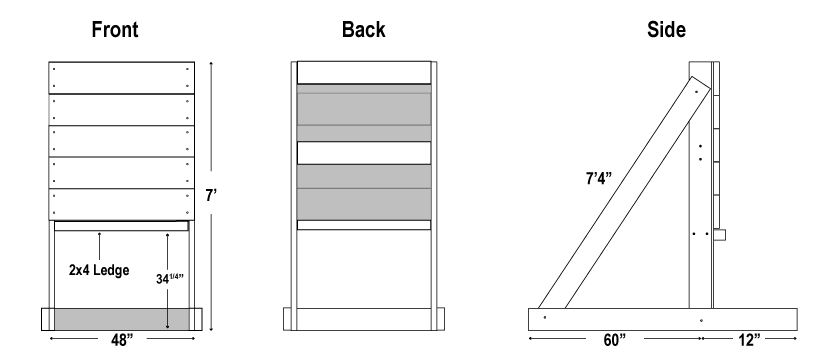 The final steps are fairly easy from here out! All you need to do is add the target boards and draw your target into the boards! Make sure to follow the rules on height measurements for WATL targets you can find here in Section H of the rules page. When complete the target board should look like the below diagram.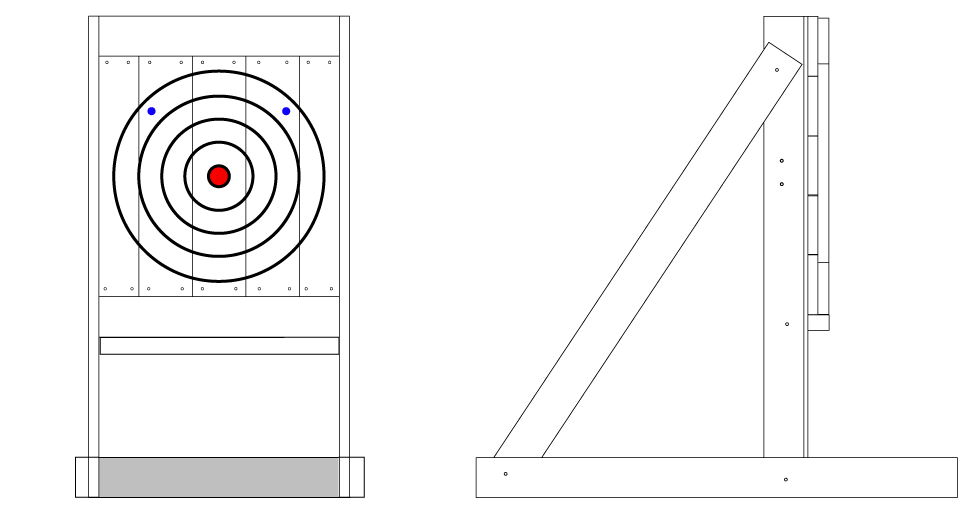 When drawing Target boards, to get great lines and killshots every time we highly suggest using the official WATL stencil and markers you can purchase in our online store.
You can also check out this video on how to use those tools below:
We hope this guide will help you get set up and ready to practice at home and with your friends. While you practice, as always check out The World Axe Throwing League on Instagram and Facebook or join our Facebook Group for awesome discussion, posts and community stories!
Get Exclusive Offers & Stay Up-To-Date
Sign-up today and never miss an update in the exciting world of axe throwing.