WATL would like to introduce, and welcome, our newest Council Members, recently elected by WATL affiliates.
The purpose of the Council is to advise WATL on matters pertaining to the sport of axe throwing. Council members represent a wide range of views and experiences within the sport. It consists of venue owners and throwers with a wide range of skill and experience levels.
WATL consults with the Council on matters such as rules updates, player discipline, tournament formats (WATL hosted or otherwise) and the evolution of the sport as a whole. The views and perspectives that the Council represent serve to help WATL see angles that they may not otherwise have considered when making game and sport-related critical decisions.
Before we introduce our newest members, WATL would like to acknowledge that Gavin Caissie has tendered his resignation to the council. We would like to thank him for his years of service and wish him the very best.
Without further ado, WATL would like to welcome (in no particular order):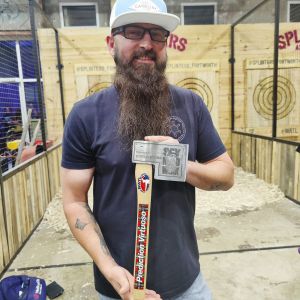 Anthony Szymkowiak
Anthony is a well-known, and well-respected member of the community. He is a member of the Council of Ryans (an external data and analytics council providing value to the WATL community), an expert in spreadsheet creation and management, and instrumental in many of the external stats and data gathering projects that WATL relies on for decision making. As a 2021 US Open qualifier, 2020/2021 WATC competitor, and 4x Pro Leaguer he brings more than just data expertise to the table. Anthony is also an owner of a mobile venue; Camel City Axe Throwing out of North Carolina.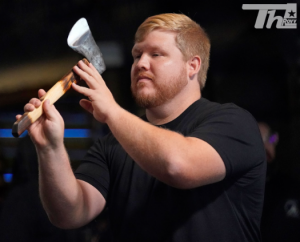 Kyle Rickenbaugh
Kyle is the owner of Plaid and Timber Axe Throwing company out of Evansville, Indiana. In addition to operating a venue, Kyle also throws competitively and has a great perspective from both sides. In the past, Kyle has been a part of competitive cycling and brings a lot of first-hand experience from the growing pains that sport felt, which will be very valuable as axe throwing continues to grow.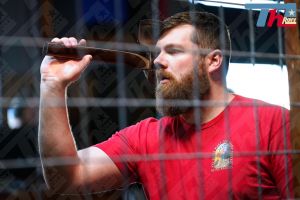 Lucas Johnson
Lucas is the owner/operator of Murfreesboro Axe in Tennessee. In addition to axe venue experience, Lucas is also well known and respected in the Escape Room community, and will bring a lot of that knowledge to helping WATL support affiliates. If that was not enough, Lucas is a very accomplished competitive thrower (2 x World Champion in Duals), and one of the most experienced tournament players in the past couple of years. That will all serve to better inform his unique perspective on the evolution of the game.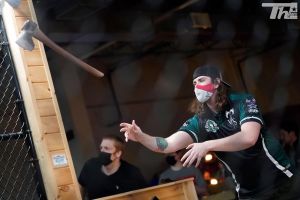 Tyler Flynn
Like Anthony, Tyler is well known in the community for so many things, not the least of which was forming and operating the Global Team Throwdown which brought teams from across North America and the WORLD together during the height of COVID lockdowns. Tyler is also a high-performing competitive thrower and has developed a love of creating unique axe (and other implements) throwing games. If that were not enough, he is also a purveyor of quality spreadsheets, stats, and data analytics.
WATL is looking forward to the unique perspectives that each of these new members brings to the Council, as well as their community connections which will help form their positions on topics that the Council gets engaged in.
In addition to these fine individuals, the following Council members will be continuing on for another term:
Kristyn Muller Mirasol (President)
Benn MacDonald
(WATL Head Judge)
Sarah Sed
Tristan Ledbury
Jay Bryant
Ragnar Olafson
You can reach your council members at any time by emailing the private and Council-only monitored email: [email protected]
To learn more about your council members, please visit: https://worldaxethrowingleague.com/watl-council
Get Exclusive Offers & Stay Up-To-Date
Sign-up today and never miss an update in the exciting world of axe throwing.