WATL's biggest event of the year is running from December 1-4th.
See the best axe throwers in the world compete for $50,000 in prizes.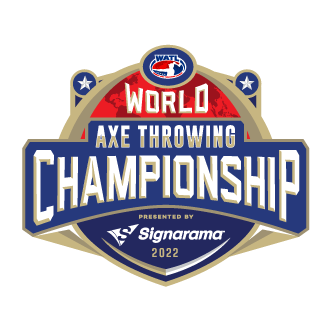 The Fox Cities Exhibition Center in Downtown Appleton will host the WATC and WKTC from December 1st to 4th.
The 2022 Championship is a single location with food, entertainment, and festivities all within the conjoined hotel and convention center.
This will be our largest tournament to date and we are excited to announce vendors, local destinations, and points of interest as we get closer to the date. The Championship will have something for everyone, whether throwing or spectating.
We have created a WATC/WKTC portal for all attendees.
Accommodations + Flights
All Under One Roof
We have secured a limited number of rooms at the Appleton Hilton, the hotel that is connected to the WATC space. We've worked hard to secure the lowest hotel rate possible for our attendees.
There is a shuttle service available from the airport to the hotel.
Discounted Flights Via United Airlines
Save on booking fees and possible additional discounts through the Delta Airlines link below.
Onsite Parking
There will be onsite parking for the Hotel and Convention Center for a fee of $5 per day.
Volunteer At The Event
There will be multiple opportunities to help out at the Championships: judging, helping with the build-out/teardown and helping on-site with ticketing/ushering.
WATL/WKTL will be providing discounted tickets to festivities, free entry to the ESPN broadcast, and additional perks to all those who complete volunteer work.
Check Out Craftsman and Local Vendors
Over the next few months, we will be announcing some of our incredible Craftsman and local vendors from Appleton.
We aim to bring in the highest quality food, beverages and gifts in advance of the Christmas season.
Stay tuned for more details.
Return of the Throwers Ball/WATC Awards
December 4th, after the ESPN taping, the official sendoff to the 2022 year will happen in the Hilton Ballroom!
Celebrate the year in style with food, dancing and a special presentation of the WATL Awards.
Ticket information and event details to follow!
For Full Information for Players and Spectators
Sponsored by:

---

Get Exclusive Offers & Stay Up-To-Date
Sign-up today and never miss an update in the exciting world of axe throwing.