WATL is proud to announce that we are supporting the formation of a Women's Council for Axe Throwing.
This advisory council is the result of a collaboration between the WATL and Rachel Rowell. Rachel has gathered an amazing, talented, compassionate & wonderful group of women throwers to be on this council with her.
There is no question that there are highly skilled, competitive females already in the sport, a few of them are also members of this newly formed council. Equally unquestionable, is that there are barriers and perceptions about axe throwing that can cause women to hesitate in participating, or in feeling comfortable competing at a higher level.
"I am extremely grateful to Rachel and all the Women's council members for taking this on," said the WATL Commissioner, Mike Morton. "This is a key issue in the growth of our sport – ensuring that it remains accessible and welcoming to every thrower, regardless of age, ethnicity, gender, or creed."
The Women's Council will identify points of friction across the sport as a whole, and provide actionable recommendations as to how to uphold the core values of equality and inclusion. They will also be guides for new and existing throwers who wish to find their way into the sport.
"I am incredibly thankful to WATL & Mike for not only supporting this but being excited about what the future holds for women in the sport of axe throwing. I'm honored to be a part of it," said Rachel Rowell of Blades & Boards.
WATL would like to thank the founding members of the Women's Council and we look forward to working closely with them over the coming years.
Women's Council for Axe Throwing Members
Rachel Rowell
Leslie Wellman
Erika Brynsildsen
Jenna Johnson
Katelyn Garrow
Kendra Kolomyja
Bird Aguirre-Durrant
Heather Teichgraeber
Tabitha Fisher
Non-voting member: Dannielle Sharp (WALT Liason)
For more information about the Women's Council, please contact Rachel Rowell via email at: [email protected]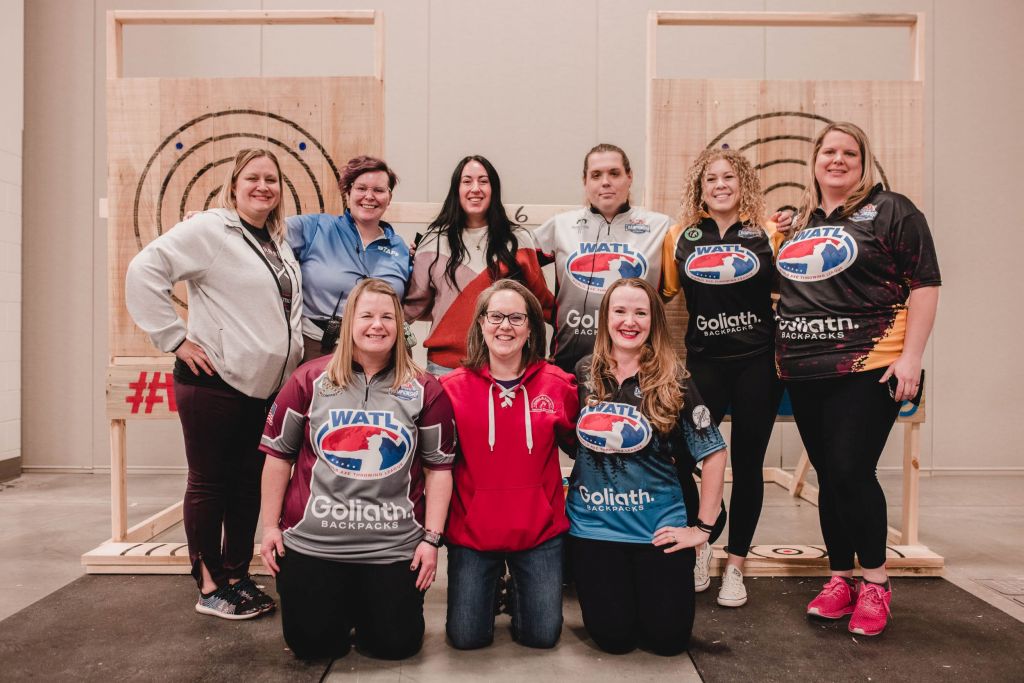 Get Exclusive Offers & Stay Up-To-Date
Sign-up today and never miss an update in the exciting world of axe throwing.