"Splitting Timber Tucson is beyond excited and honored to host the 2019 World Axe Throwing Championship. We want to ensure your experience with us is one to never forget. Listed below are some hotels we worked with to obtain discounts for you and some things to do while in Tucson. We hope this helps and look forward to meeting and seeing you all here in December!"
-The Splitting Timber Axe Range Family!
Travel
Airports:
Tucson International
Phoenix Sky Harbor
Sometimes flights are less expensive when flying into Phoenix instead of Tucson, depending on where are you flying from. Please check flights into both airports.
Ground Transportation:
If you fly into Phoenix, it is just an hour and a half drive to Tucson. You can rent a car or there is a shuttle that picks you up at the airport and will drop you off one mile from Splitting Timber. You will want to select the Twin Peaks drop off/pick up location.
Lodging
When booking, please confirm the distance from the hotel to Splitting Timber will work for you. Our address is listed above.
➢ Airbnb
Search for Marana or Oro Valley first, then Tucson or use 85742 as the zip code to search with.
➢  Hampton Inn and Suites Tucson/Marana – ACROSS THE STREET FROM SPLITTING TIMBER
Group Name: Axe Throwing Championship
Rate: $145 plus tax per night.
HOTEL CONCESSIONS: Complimentary Full breakfast buffet included in rate, 5 complimentary welcome amenities upon arrival,
Complimentary Wi-Fi available throughout hotel.
➢ Omni Tucson National
Discounted room rate of $119 single/double occupancy
Discounted Resort Service Fee $10.00 (reduced from $29.00) offering guests an all-access pass to our swimming pools,
24-hour fitness center, tennis courts and more.
Group Sales Manager: Andrea Bravo
Please keep in mind that the group cutoff date is Thursday, November 21st  to book rooms.
➢ The Ritz-Carlton, Dove Mountain
Room Rate: $179.00 per room, per night plus a $10 Resort Fee per room, per night
Reservation Cut-Off Date: October 20, 2019
Booking: Call 1-(800)-686-2747 – OR – (520)-572-3057
➢ The JW Marriott at Starr Pass
Room Rate: $129
Bookings are made via calling 800-228-9290 or 520-792-3500
Group name for the discount: Splitting Timber Tucson
➢ Loews Ventana Canyon Resort
20% off discount
➢ Hilton El Conquistador Resort
15% off standard rate and $15 off resort fee
Booking Option #1: Go to the website and enter the corporate account number (2625111) to access the rate. It will only be
available from 12/6- 12/9.
Booking Option #2- Link: 2019 Championships El Conquistador
➢ La Posada Lodge & Casitas, an Ascend Hotel Collection Member, Tucson, AZ.
Below is the information you need to make your reservation.
Group Name: SPLITTING TIMBER TUCSON
Group Code: VH22J8
➢ Marriott Tucson University Park Hotel
Discounted Rate of $127/night+taxes
Please mention: World Axe Throwing Championship
➢ TownePlace Suites
$111 for a studio with a queen size bed and pullout couch.
$147 for a two-bedroom suite with two queens and two sofa beds.
➢ Hotel Mccoy
Discount: 20% standard rate
Code: AXECHAMP20
➢ Hyatt Place Tucson Airport
Rate: $82 a room, per night. (Mention the World Axe Throwing Championships OR Splitting Timber)
Other offered discount: 20% off food and beverages from the Market Gallery 24/7 menu
Complimentary 1-hour welcome reception: Including beer, wine, and appetizers (date and time: TBD)
➢ Ramada By Wyndham Tucson
Rate: $79 per night.
Discount Code: Axe Throwing Championship Rate (note: this discount will not be available online)
➢ Holiday Inn Express-Tucson North Marana
Rate: $99.00 Discount Code: AXE
Booking link: World Axe Throwing Championships
➢ Holiday Inn Express Oro Valley
Rate: $99.00 Group Code: AXE
Booking Link: World Axe Throwing Championships
➢ Holiday Inn Express – Tucson
Rate: $99.00
Group code: AXE
Booking Link: Ask for World Axe Throwing Championships
➢ Best Western Gold Poppy Inn
Rate: $89.99
No Group Code: Ask for World Axe Throwing Championships rate
➢ Comfort Inn Tucson–Grant Road
Rate: $80.00
No Group Code: Ask for World Axe Throwing Championships rate
➢ Travelodge Marana
Rate: $75.99
No Group Code: Ask for World Axe Throwing Championships rate
➢ Best Western Royal Sun & Country Inn Tucson City Center
$89.99+tax per night at either hotel.
Both hotels are located on Speedway Blvd with very easy access to the freeway
Activities
If you will be visiting Phoenix first, please join us at our Splitting Timber location in Phoenix.
www.SplittingTimber.com and use coupon code WATL2019 for a discount.
➢ Tombstone, Arizona
Get your Wild West on in the town too tough to die.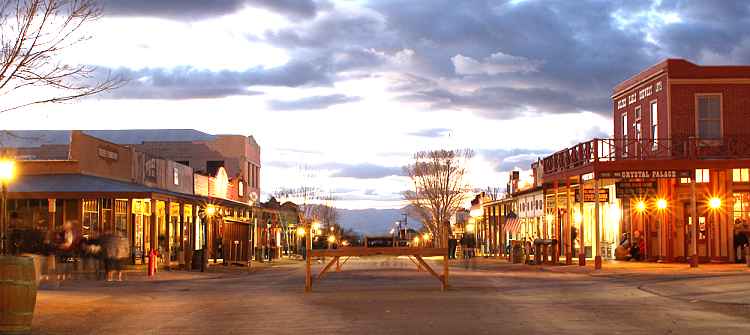 ➢ Wine Tasting in Elgin
The soil has the same composition as vineyards in France. Let's be realistic though, the wine does not taste the same, it is just a fun day trip with beautiful rolling hills. You can visit nine vineyards for tastings, even one that was a brothel in the 1800's. You can purchase a wine glass at your first stop and use it at all the wineries.
➢ Old Tucson Studios
Site for more than 400 film and television projects since 1939, Old Tucson is one of the most active filming locations for Western-themed movies, television, cable shows and commercials in the United States. Don't miss the special retrospective exhibit of never-before-seen production stills covering 75 years of movie-making history. See here for a list of film projects.
Enjoy over $500 in savings at more than 90 attractions in Southern Arizona. Valid September 15, 2019 – September 15, 2020, the 2019-2020. The Tucson Attractions Digital Passport entitles you to 2-for-1 admissions and other offers at participating attractions.
PROMO CODE: PQFCANF 50% off any Tucson Attraction Digital Passport with Promo Code. Offer valid through 9/15/2019 – 9/15/2020
➢ Escape Room Tucson
3655 N Oracle Suite 102
Discount Code: WATL2019
Rate: 20% off
This renowned combination zoo, natural history museum, botanical garden and art gallery reflect the diverse flora and fauna of the Sonoran Desert, featuring wildlife such as coyotes, bears and mountain lions in their natural settings and two aviaries; one for hummingbirds and the other for varied desert birds.
➢ Pima Air and Space – Home of the famous Boneyard
Experience one of the world's largest non-government funded aerospace museums
➢ Mission San Xavier del Bac
Known as the "White Dove of the Desert," San Xavier del Bac mission station in the southwest of Tucson was established by Spanish Jesuits in 1770.
➢ Colossal Cave Mountain Park
Just a short drive east of Tucson, in nearby Vail, Colossal Cave is one of the largest dry caverns in the United States. Parts of it have yet to be explored, and local legend says the loot from an old stagecoach robbery is still buried somewhere inside. The 2,400-acre park also features a museum, butterfly garden, stagecoach rides, as well as hiking and horse trails.
➢ International Wildlife Museum
The International Wildlife Museum in Tucson features more than 400 species of animals and insects from across the globe. Preserved specimens and dioramas allow visitors a close-up look at animals and their natural settings. The museum offers a chance to learn about animal behavior, habitat, and much more. The wildlife theater shows feature-length, animal-themed nature movies on the hour, and admission is free with your paid ticket to the museum.
➢ Biosphere 2
Four new tours take you inside the world's largest living research center where science is addressing future life on our planet. Tours include the feature movie, multi-media exhibits and a guided tour inside. Located 20 minutes from NW Tucson.
➢ Kitt Peak National Observatory
Home to one of the largest arrays of optical and radio telescopes in the world.
➢ Nogales, Mexico
One hour from Tucson.
Breweries:
Ten55 Brewing Company
Sentinel Peak Brewing Company
Borderlands Brewing Company
Barrio Brewing Company
Iron John's Brewing Company
Pueblo Vida Brewing Company
Crooked Tooth Brewing Company
Dillinger Brewing Company
1912 Brewing Company
BlackRock Brewers
Thunder Canyon Brewery
There is a large nightlife area in Downtown Tucson, the area around the University of Arizona and down on 4th Avenue.
Golfing:
➢ Tubac Golf Resort & Spa is where much of the movie "Tin Cup" was filmed.
Tucson is the home of the Tucson Open and the WGC-Accenture Match Play Championships.
➢ Sewailo Golf Club SewailoGolfClub.com
Boasting a $25 million Sewailo golf course designed by former PGA Tour player Notah Begay III and Ty Butler. Free Club Rental (does not include golf balls). First come first serve basis.
➢ Top Rated Golf Courses in Tucson Area

Info about the Tucson Area
The weather in Tucson, Arizona during December is, on average is 72 degrees (21c) however, the desert does cool down rapidly once the sun sets and drops into the 40's-60's.
If you'd like to ship your axes prior to your arrival, please send them via UPS only. Please put your name boldly written on the outside of the box on the side. We will store them for you until your arrival.
Splitting Timber Axe Range
6401 W Marana Center Blvd. Suite 125
Tucson, Arizona 85742
Splitting Timber is located inside of the Tucson Premium Outlets, there is plenty of shopping. We are located on the west side of the property between Guess and Aldo at the Tucson Premium Outlets.