Bad Axe Throwing is mounting the World Axe Throwing League (WATL) boards on their walls across their locations in Canada and the US. Individuals who register in leagues with Bad Axe Throwing will have their scores and progress tracked every season.

Joining leagues are not just for those who want to master their steel-chucking skills – it's for everyone. Most people who register for leagues are first-timers at axe throwing or just want to try a unique experience. You also join an inclusive community of amazing people.
The format for leagues at Bad Axe Throwing is different than your average–they rank you based on accuracy and skill, rather than who you compete against. Their season runs for 7 weeks, with the Championship Tournament in week 8.
Bad Axe will track winners of their League Championship Tournaments season by season and post them on their WATL League Boards.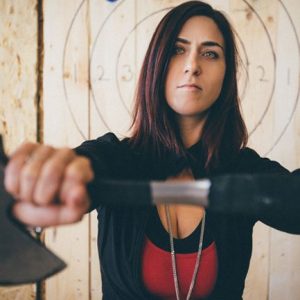 Individuals who register for the World Axe Throwing League will also get an opportunity to compete against other champions from different axe throwing clubs from around the world at the World Axe Throwing League Championship.
Register for the league at your neighborhood Bad Axe Throwing facility today. There's still time to join the spring league which kicks off in April 2017. Who knows, you might be crowned the very first World Axe Throwing League Champion.