We're excited to announce that we're kicking off the World Axe Throwing League (WATL) in Spring 2017 with our awesome members in Canada, USA, and UK!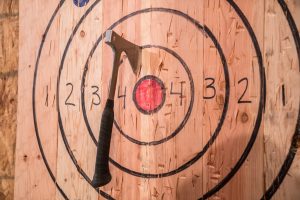 If you're looking for an offbeat date night activity or if you're a self-proclaimed professional axe thrower wanting to show off some serious skills, then join a league in your hometown's axe throwing facility. Leagues are all-inclusive meaning you can bring your girlfriend, boyfriend, parents, and whoever else you'd want to share the experience with. Lone wolves are also more than welcome to join!
We guarantee that the adrenaline rush from throwing axes while competing against the best of the best to reach the finals will be an addiction you'll be feeding every week of the league season.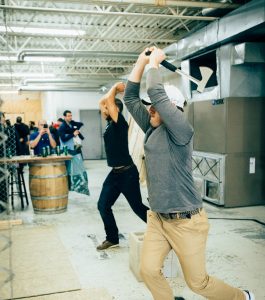 Leagues are typically seasonal and run for 8 weeks with events on weekday evenings that run for about 2.5 hours. Most people who join leagues are first timers at axe throwing, so the first week is usually a practice run with expert axe throwing coaches teaching you the ropes. League pricing varies with each urban axe throwing facility, although all of them are affordable at an average rate of $15/week so everyone can join the fun.
When you join an axe throwing league, you're not just competing against others or honing your technique. You're joining a community of rad people who share a love of throwing sharp objects with a side of friendly competition.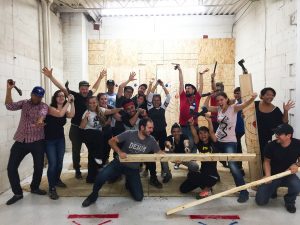 WATL members that have scheduled leagues to launch in the spring include Bad Axe Throwing, Jack Axes, and Northern Axperts.
Follow us on Instagram & Facebook @worldaxethrowingleague and on Twitter @WATLaxe for the latest updates!