From the Commissioner of the World Axe Throwing League, Evan Walters: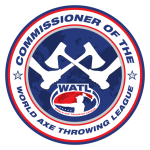 Hello everyone,
A few months ago we were reached out to about a new festival coming out that celebrated many things that the axe throwing culture enjoys. Even more exciting for us, they wanted to have the World Axe Throwing League involved to run the tournament! So After reading through proposals and phone conversations with Ryan Colby, the organizer of Axe Fest, and his background running much larger events such as Tokenfest, we decided to jump on board as a sponsor of the event. Eager to give you all something new and exciting, our sponsorship agreement was meant to solidify us as a key sponsor for the event while running the axe throwing tournament.  As you know we have been hard at work bringing bigger, better axe throwing events this year for all and so this was right up that alley.
When the event started to be released online, unsurprisingly, the awesome axe throwing community found it quickly and were chomping at the bit for more information. Not wanting to count our chickens before they hatch, we originally had not made an official comment about our involvement with Axe Fest. We finally announced that we would be a key sponsor of Axe Fest to run the axe throwing portion of the event.
For the past few weeks, WATL has been working to promote this event and tried to get more information from the Axe Fest organizer so we can start making major moves. We became very concerned when we started request for insurance information and location confirmation.  After several unanswered emails asking for updates, insurance, confirmation of facilities, we finally got an answer that we had hoped not to hear.
Yesterday evening, we were informed that the organizers of Axe Fest have decided to shut down the event. 
This is EXTREMELY disappointing for us as it is no doubt for all who were excited about it as well. We did not receive the courtesy of a phone call, rather an email that states they are shutting it down due to lack of sponsors and vendors gained by the Axe Fest team. This is particularly upsetting to myself and everyone here at WATL because even with our initial hesitation, we were convinced by them this would be a major successful event. Our strong desire to give you all an amazing axe throwing experience, with the assurances of the Axe Fest organizers, seemed like we could finally give the community an event that everyone has wanted for a long time. But it is now, quite frankly, a lesson in trust. As WATL grows there will be no doubt many events and organizations that will attempt to use our community for only monetary gain and I personally apologize that we almost let that happen. It won't happen again.
Our position at the World Axe Throwing League is to stick to the promises we make.  You wanted an axe throwing festival in Colorado and we intend to see it through!
To continue in the spirit of what was promised to you, WATL is happy to announce the Throwdown Axe Festival in Colorado Springs.
Going off the amazing feedback we got from the Arnold and the Canadian Open, we'll be putting on yet another amazing tournament with eligibility for the World Championship, while also bringing you what was promised.  In order to keep the spirit of Colorado alive, where Axe Fest was going to be held, Bad Axe Colorado Springs has graciously stepped up to be the host of the Throwdown Axe Festival.  We're even keeping the same date! The only difference is we're going to host it in Colorado Springs. 
We're also going to be doing some brand new competition styles of axe throwing, including a doubles tournament (we'll be announcing more competitions soon).  So while Axe Fest is dead and gone, we'll be delivering the ultimate axe Throwdown!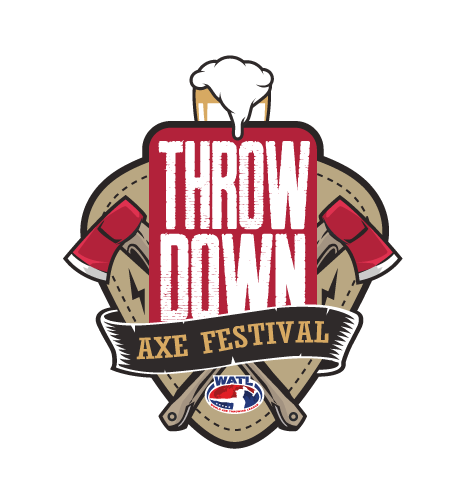 What we can tell you is this:
The Axe Throwing Venue is secured – it is a 6 lane facility
Liquor License already has conditional approval – this should will be confirmed in the following weeks as final inspections are done
The landlord at the Colorado Springs facility has graciously given his enormous parking lot for: Food trucks, craft breweries and for us to hang out while throwing axes – think of it as tailgating party (we'll be confirming and asking approval from the city)
Beside the facility is a large entertainment/concert venue – we're going to speak with them to get a concert organized
We are working on securing camp grounds for those interested in experiencing the Colorado outdoors
Hotel blocks will be confirmed by end of month
What Axe Fest failed to do in the last few months, we have accomplished in less than a day. That's what WATL is about: community first.
I hope to see you all there.
Sincerely,
Evan Walters
Commissioner
World Axe Throwing League