As WATL continues to grow at an exponential rate, we want to ensure that throwers across the board have a safe, comfortable, and positive experience at events. With that in mind, we are excited to announce the Community Ambassador Program.
Through the Community Ambassador Program, community leaders will be able to offer support to new throwers, engage with the community, and support venues during events. This includes but is not limited to tournaments, leagues, marathon leagues, and other non-sanctioned WATL supported events (i.e. women's tournaments, youth tournaments, charity events, etc).
The WATL Community Ambassador Program will delegate leaders in the community who have shown dedication to the growth and support of axe throwing. These ambassadors embody one of the core values that WATL stands for, inclusiveness. The individuals picked for this program have met the following qualifications:
Engaged in the community in a constructive way
Regularly attend tournaments and other WATL events
Have reliable knowledge of how tournaments are run (brackets, logistics, App, etc) and can assist venues with these items
Willing to guide and support new throwers at events
Certified WATL Judge
Ambassadors have been chosen carefully, and we have worked to delegate them across all regions to ensure proper event support.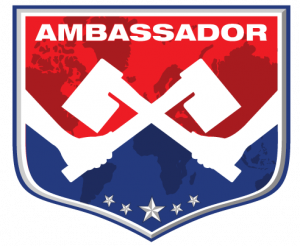 First Round of Community Ambassadors
Melody Rohaly
Tabitha Fisher
Fran Lopez
John Doepke
Mandy Hinson
Miguel Tamburini
Mike Philabaum
Jay Bryant
Jave Yoshimoto
Leslie Wellman
Armstead Harris
As this program solidifies and continues to grow, we will name more community ambassadors via nomination and selection process within the WATL Council.
Get to know your Community Ambassadors below!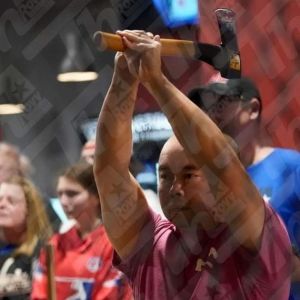 Jave Yoshimoto
I started throwing in November 2018 at Angry Axe in Tulsa, Oklahoma right as I was about to move to Omaha, Nebraska. It was my way of dealing with the challenges of moving.
When the pandemic hit, my health deteriorated rapidly, and throwing out of Craft Axe and Ironside Axe Throwing allowed me to get back to a healthier place physically. It was also a good outlet for mental health as my relationship with my ex wife came to an end, and I relied heavily on the community of axe throwing to keep me afloat, and I am glad to say that I'm in a happier place today!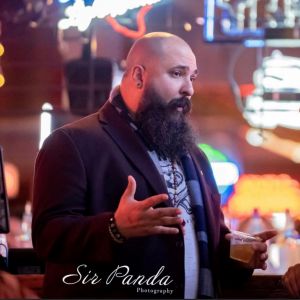 Miguel Tamburini
I started throwing the Fall season 2018 at Got Wood and fell in love with axe throwing. My favorite thing is teaching and training throwers and coaches everywhere. I moved to Washington state to open my own venue, Jumping Jackalope because I wanted the opportunity to expand the sport and to grow the community on places that they had no idea it existed. That, and mountains!
Outside of axe throwing I am a blues player. I have toured with blues bands playing Texas Blues and music has always been there for me when I need to reset.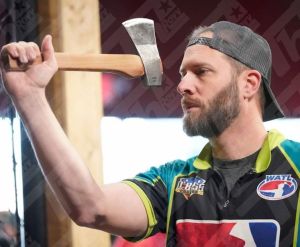 John Doepke
I started throwing around 2018 at Blades & Boards in Wausau, WI where I still throw today. I enjoy bowling, golf, spending time with my family and goofing off on TikTok. I'm involved in the axe throwing community and love to watch it grow so if you have questions on throwing, tournaments, etc. feel free to ask.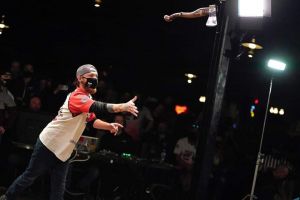 Mike Philabaum
I found axe throwing through an indeed job post and started throwing. I wasn't into it at first but quickly came around and realized I could do something with the sport and fell in love with it and the community. I have made many sacrifices to pursue this sport and be the best that I absolutely can be. I love helping anyone anytime that I can because I understand the struggles that everyone faces and I want to make anything easier for people. My home venue now is Hurling Hatchets in Texas. I moved there recently and have loved every second of being there surrounded by some of the closest friends and family.
When I'm not axe throwing I love to go fishing and be outdoors. I like gaming and playing disc golf. I love going to Ren Fest and being a typical nerd. I have 7 ferrets and 2 dogs that I love. They are the most amazing animals I could have ever asked for.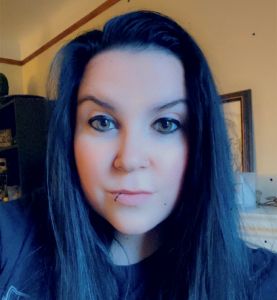 Tabitha Fisher
I started throwing when my husband, David, and I went on a Sunday Funday Date in 2019. I unfortunately didn't stick one axe, the coaching was less than stellar. After our reservation I told David I was not done throwing. Being the great guy that he is, he went out and spent way too much money on wood and we bought 6 axes. I invited our neighbors over and we started throwing…and I finally started sticking! I knew from that moment we could do it better, for sure.
We opened my home venue in January of 2020, The Axe House Cleveland.
Fun facts about me: when I'm not throwing you'll catch me at home with our two Husky boys Link & Chrono. I enjoy taking them to our local metro parks, baking desserts, and spending time with our family & friends.
For anyone new or old in our community who wants to say "Hey!" I promise you'll find me either in a lane judging, or talking/laughing obnoxiously loud. I'm only 5'1″ so I'm sure you'll see my famous Messy Bun before you see me. I can't wait to see you all at our next tournament!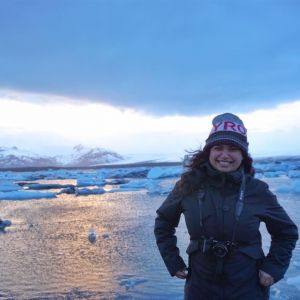 Francesca Lopez
Hello! I'm Fran. I started throwing out of Charlotte, North Carolina when I was travelling for work. My current home venue is Axes and Os in Sterling, VA. I enjoy travelling to new places, especially for tournaments, and trying all different types of food. My favorite tournament snack is tater tots. I love all nerdy things, especially Star Wars and DND, and enjoy mixing axe throwing and other games (e.g., Battleship + axe throwing :D). In terms of axe throwing, I throw all three disciplines, enjoy planning tournaments, and strongly believe in helping anyone of any demographic meet their goals, whether it's a certain statistic, or just to have fun. Can't wait to meet more members of the axe fam!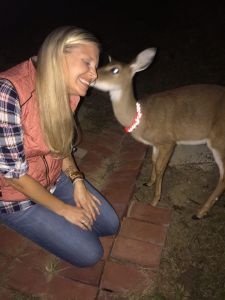 Mandy Hinson
I started throwing in 2018 when I saw the World Championships being replayed while sitting at a bar, and it quickly became an obsession. I threw in my backyard until I found a local venue that was opening in Winston-Salem. I got a part-time job there and have been throwing since then. I had truly only ever thrown IATF until the pandemic hit, and QATL started. It lit a fire under me as far as competition went, especially being asked to be on the North Carolina global team with Colby, Michael, Sam, and Anthony. I went to my first tournament in October of 2020, and now try to throw in as many as I can.
My home venue is split between 2 venues actually. I throw league at Axe Slingers in Hickory, NC but co-own(With Anthony Szymkowiak) Camel City Axe Throwing in Winston-Salem, NC. Since we are mobile, we can only truly host marathon leagues at this time, so I throw in those.
I am a mom to a 5-year-old daughter, Ellie, who is very sassy and also loves to throw, and a 13-year-old son, Tristan who has started to travel to tournaments as well. I currently work as a Trail Operations specialist in Women's Health and Cancer Research, and am very passionate about scientific research. I work very hard advocating on behalf of women's rights to healthcare and research.
I have 2 dogs, Dudley and Karl and 2 Cats Wiki the 3-legged jerk face and Ruth Bader Ginsberg, but Ruthie for short. I'm excited to be a part of the ambassador community and watch as the sport grows, especially for women and girls.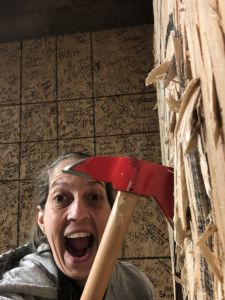 Melody Rohaly
Hey there! I started throwing in 2019 and haven't stopped since! I enjoy backyard practice sessions as well as traveling to as many new venues for tournaments and marathon leagues as I can! I also love going to concerts, I've seen the foo fighters more times than I can count! I'm also well known for having some kind of snacks on me at all times!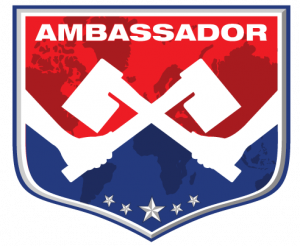 Jay Bryant
Bio coming soon!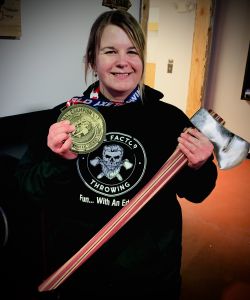 Leslie Wellman
Leslie Wellman, a 41-year-old Michigan native, currently resides in Battle Creek, MI. Leslie was first introduced to axe throwing when her husband, Dustin, and his friends started a local, fun axe throwing league in 2018. To say it was love at first throw is putting it lightly. In 2020, Leslie attended her first major tournament, The Arnold, in Dublin, Ohio as a spectator but was given a spot in the tournament after a fellow league member couldn't attend. As of 2022, Leslie and her husband, also known as "The Wellman's" drive all over the US going to every major tournament. Leslie states, "the axe throwing community is the most inclusive, supportive, and exciting part of the sport. I can't imagine my life without the sport and the people I've met." In her free time, Leslie creates wood-burned art, wood and leather jewelry, and attempts to help her husband with his thriving axe maker business. Stop by and see Leslie at your next tournament!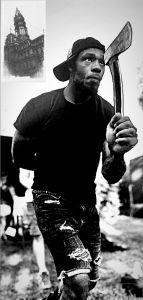 Armstead Harris
Hey I'm @axez_n_arrowz!!! I first saw axe throwing watching a tv show (Summer House) & through further inquiry I found out that it was the new thing, so during my birthday vacation I tried something different & became addicted after the first time I sinked my axe in a target. I became addicted enough to put some 2×4's on an old table, spray them with spray paint, & my father & I got busy on some boards!!! After this beautiful community reached out to me & schooled me on my throwing I just can't get enough now!!!
1,000,000% effort
20 hourz a day
7 dayz a week
52 weekz a year
EVERY YEAR 4 THA REST OF MY LIFE!!!
Get Exclusive Offers & Stay Up-To-Date
Sign-up today and never miss an update in the exciting world of axe throwing.