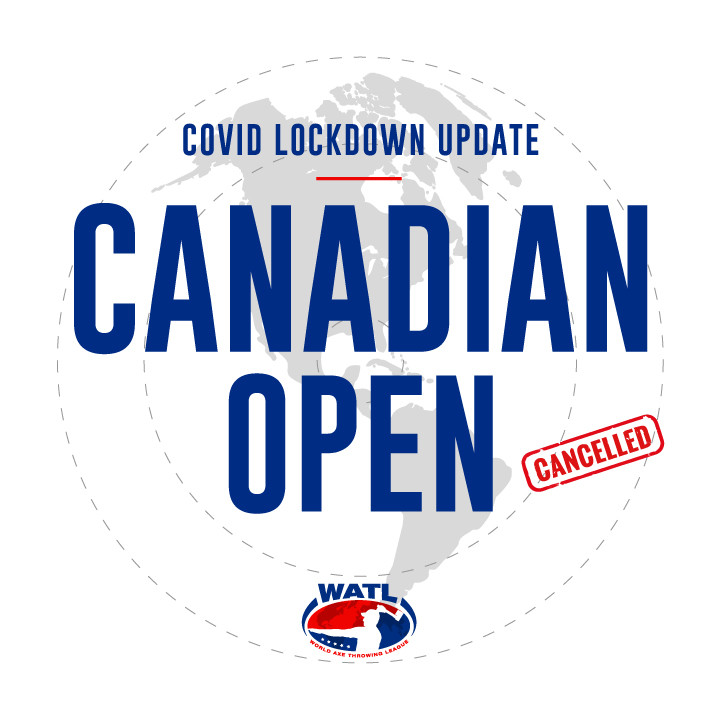 We have come to the difficult decision to cancel the Canadian Open in 2021. We have attempted to reschedule the Canadian Open multiple times, but due to the current and continued restrictions in Canada, we could not have delayed the event any further without greater interference with the remaining 2021 League Cycle.
News of an additional extension of the US-Canada border restrictions further complicated the planning and integration of the Canadian Open into the current WATL Year.
Canadian Minister of Public Safety, Bill Blair stating "We are extending travel restrictions on non-essential international travel and with the United States until June 21st, 2021. We will continue to base our decisions on the best public health advice available to keep Canadians safe from Covid-19"
In Canada, individualized provincial travel and gathering restrictions have made a 'Canada-only' Canadian Open impossible.
As there will be no Canadian Open, there will not be bids to a Televised Tournament stemming from the upcoming Regional Tournaments. Throwers in the Regional Tournaments will still receive additional Circuit Points for placing in a high-level tournament.
Get Exclusive Offers & Stay Up-To-Date
Sign-up today and never miss an update in the exciting world of axe throwing.