We're not going to lie – joining an axe throwing league definitely has its perks. Axe throwing club members of WATL offer leagues for individuals to register and compete against the best of the best throughout a league season.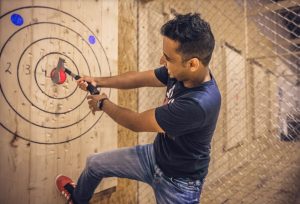 League benefits may differ for every axe throwing club, but individuals registering for league events generally gain similar perks. Leagues are usually seasonal with events running for an average of 8 weeks. You'll be able to hone your skills and test your endurance at chucking weapons at wooden targets (and it's perfectly safe and legal).
WATL members will get perks for joining the axe throwing league at their local WATL axe throwing club.
https://www.instagram.com/p/BRCpD85DlbE/?taken-by=worldaxethrowingleague
SOME OPTIONAL PERKS
Individuals who join leagues at their local axe throwing club have an opportunity to enjoy these benefts:
Free walk-in sessions: You'll be able to chuck axes for free if you present your WATL league card. Some axe throwing clubs have limits on free sessions, but hey, it's a freebie!
Share the love with your friends: Hook up your friends with special members-only rates! Some axe throwing facilities offer discounted friends & family rates for individuals who want to share their addiction to axe throwing with the people they love the most.
Free entry with groups: If your friends want to go axe throwing and booked an event with your local club, you will enjoy free entry. Rules on this bonus might vary with every WATL axe club member.
Get major swag: If you're that one lucky person who wins the World Axe Throwing League Championship, you'll get prime prizes and swag. Each club offers different prizes for the winners in their hometown league.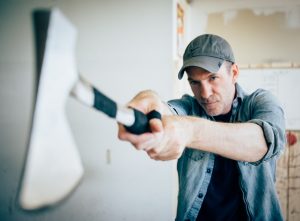 There's still time to register for Spring Leagues kicking off in April and May at your neighborhood axe throwing club! Get hyped to compete against the best and join a community of cool people who share your love of axe throwing!
Get Exclusive Offers & Stay Up-To-Date
Sign-up today and never miss an update in the exciting world of axe throwing.